R+L Carriers New Orleans Bowl
Louisiana Tech (-6.5) vs. Georgia Southern (o/u 48.5)
Georgia Southern has one of the best rushing attacks in the country averaging 262 yards on the ground per game. The Eagles also lead the country with 14 rushes of 30 or more yards. Georgia Southern will be the only team in the country to play a full 12 game schedule and a bowl game which has lead to more wear and tear on their roster than other schools. Starting quarterback Shai Werts is dealing with a shoulder injury. The Sun Belt's all team leading rusher for quarterbacks will be a game time decision. Defensively the Eagles have forced 21 turnovers in their last 9 games.
Georgia Southern's rushing attack will be a problem for Louisiana Tech who allows 240 yards on the ground per game but if Werts is not playing all of that goes out the window. Offensively the Bulldogs like to lean on the arm of Luke Anthony and his two favorite targets Adrian Hardy and Smoke Harris, who both have 4 receiving TDs this season.
Players To Watch:
Georgia Southern: Shai Werts (QB) Raymond Johnson (DL) Rashad Byrd (LB) Aaron Dowdell (OL)
Louisiana Tech: Kody Russey (OL) Milton Williams (DT) Bee Jay Williamson (DB) Smoke Harris (WR) Wayne Toussant (WR)
My Prediction: If Shai Werts plays I don't expect him to be at full strength and if he doesn't play this will be a Louisiana Tech blow out. LA Tech -6.5 and under 48.5.
Montgomery Bowl
Memphis (-8.5) vs. Florida Atlantic (o/u 52.5)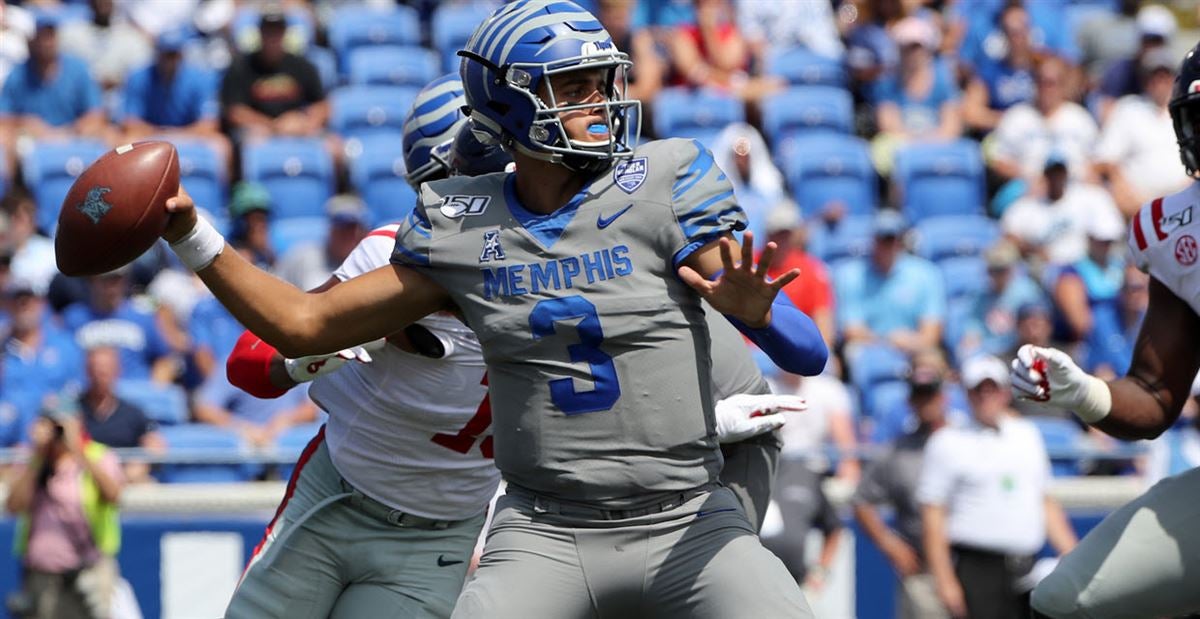 Going into his final collegiate game Memphis quarterback Brady White has already surpassed the 3,000 yards passing mark for the third year in a row. Calvin Austin, his main target, has had a breakout season and has already cleared the 1,000 yard barrier.
FAU has struggled on offense this season. The Owls only average 140 yards through the air per game but have been helped by a three headed rushing attack lead by their quarterback Javion Posey. They will do their best to limit Memphis' possessions by running the ball and burning some clock.
Players to Watch:
Memphis: Grady White (QB) Calvin Austin III (WR) O'Bryan Goodson (DL) Quindell Johnson (S) Sean Dykes (TE) Morris Joseph (DL)
FAU: Leighton McCarthy (DE)
My Prediction: FAU has played the worst schedule in the country. Their lack of experience in tough games will be obvious in this game. Memphis (-8.5) Under 52.5.