Arkansas (+32) vs. Alabama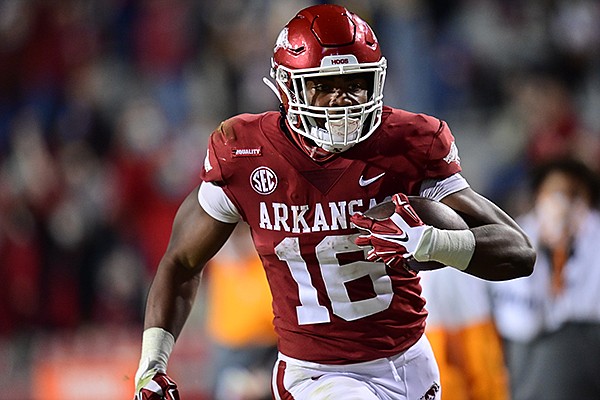 Alabama has already secured a spot in the SEC Championship game on their way to the College Football Playoffs. This game has the potential to get ugly in the first half but with last season's Tua injury fresh in Nick Saban's mind I expect him to have a quick hook with the majority of his key players which will make 32 points tough to cover.
Illinois (+14) @ Northwestern
File this one away in the "this game won't affect our season's goals" category as well. Northwestern has already booked their ticket to the Big 10 championship game against Ohio State regardless of the outcome. There's no reason for the starters to play at all other than the coaching staff wanting to work on some things or to be nice and allow the players to get more film out for NFL scouts.
Utah (+2) @ Colorado
Colorado has a chance to make it to the Pac 12 Championship game with a win in this game and a USC loss to UCLA. Utah had to wait two extra weeks to play their first game and are finally now starting to look comfortable. Even though their record is significantly worse, Utah's strength of schedule is much higher than Colorado's. This game should be in the pick'em range which gives Utah the advantage as 2 point underdogs.
Troy (+13.5) vs. Coastal Carolina
Coastal Carolina's Super Bowl was last week beating BYU. They are so far down in the rankings that they'd need a miracle to make it into the CFP and they are already in the Sun Belt Championship Game next week. They should still win this game but it wouldn't shock me if they come out sleep walking and need a late game comeback in order to get that done.
Stanford (-3) @ Oregon State
Oregon State will be without their starting quarterback in this game but it won't matter much because their best player (and maybe the best player in the Pac 12) is their running back Jermar Jefferson. Stanford likes to run too which should make for a quick game however the difference will be Cardinal QB Davis Mills who finally looks comfortable after finally getting his first 3 games of the season under his belt.